Local Homeowner Proving We Can All Build Green 
Berrie West and her partner are building a home near Shiocton with only the help of their loving family.  When West told me that their way to give directions will be to "look for the green house on top of the hill", I couldn't help but laugh because the house was built based on passive solar design (eco-friendly), the 6 acre lands will be filled with home gardens and chickens (go green), and the house itself will have vibrant green siding.  All these brilliant aspects tied into one beautiful pun!

Thermal windows and sliding doors beneath roof with eventual solar panels.




Helping the Dream Home Become Reality
West built her berm style home with the help of her father.  Between the two of them, and a little help from family, the built the whole home in their spare time.  Both West and her father are thankful to David Rudolph, from Rudex, LLC construction services, for the help he offered.  Rudolph came out to assist with initial training and pours.  West and her father both said that Rudolph was extremely knowledgeable about the system and what he was doing.
When West was asked what inspired the style of the home, she said she wanted a smaller home for her family that was eco-friendly.  She chose to build with TF Forming Systems' vertical ICF system because of our high R-value with insulation.  Because it is a passive solar home, more insulation helps keep in the heat from panels and solar windows.  The entire foundation was done using TF's ICF forms (the main floor and second story).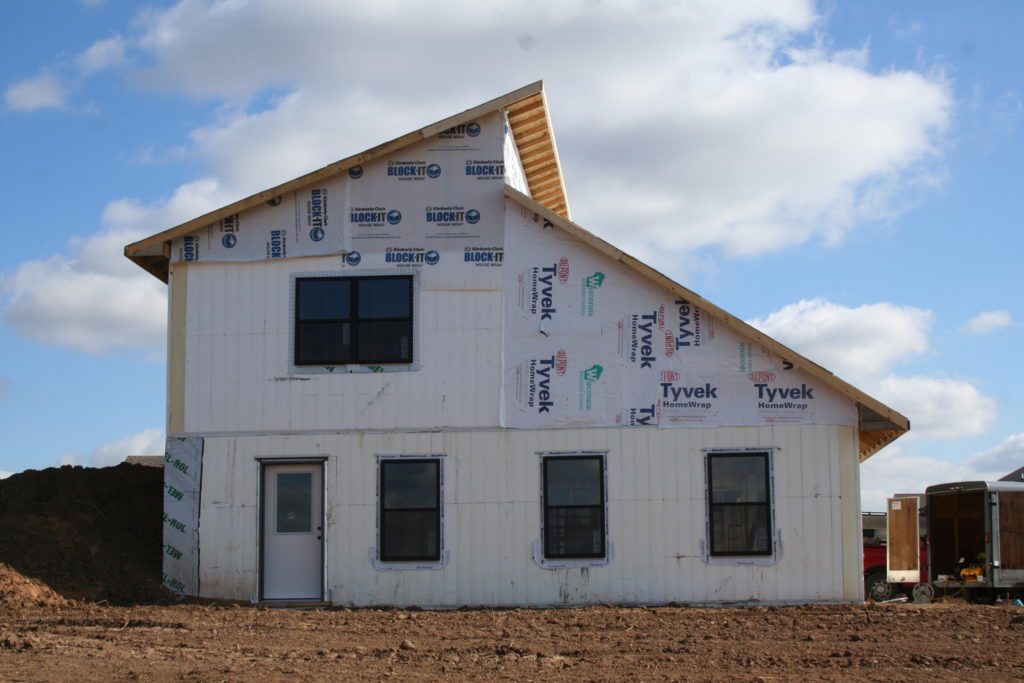 Waste Reducers
What West and TF Systems alike were both impressed with was the lack of waste on this job site!  Pieces of cut poly-panels were put to use under and above window bucks, alternating seams inside and outside so that two cut pieces weren't mirroring each other.  In total, West and her father filled roughly four garbage bags full of waste products, two of which were filled with poly-panel scraps to be taken to a special recycling center for Styrofoam.  There was no need for a dumpster at all on this job site!  Many kudos to West and her family for the hard work they put in to having little waste from this home… in fact, they even had pieces left over because of how many scraps they were able to utilize!  This home truly is a "green house".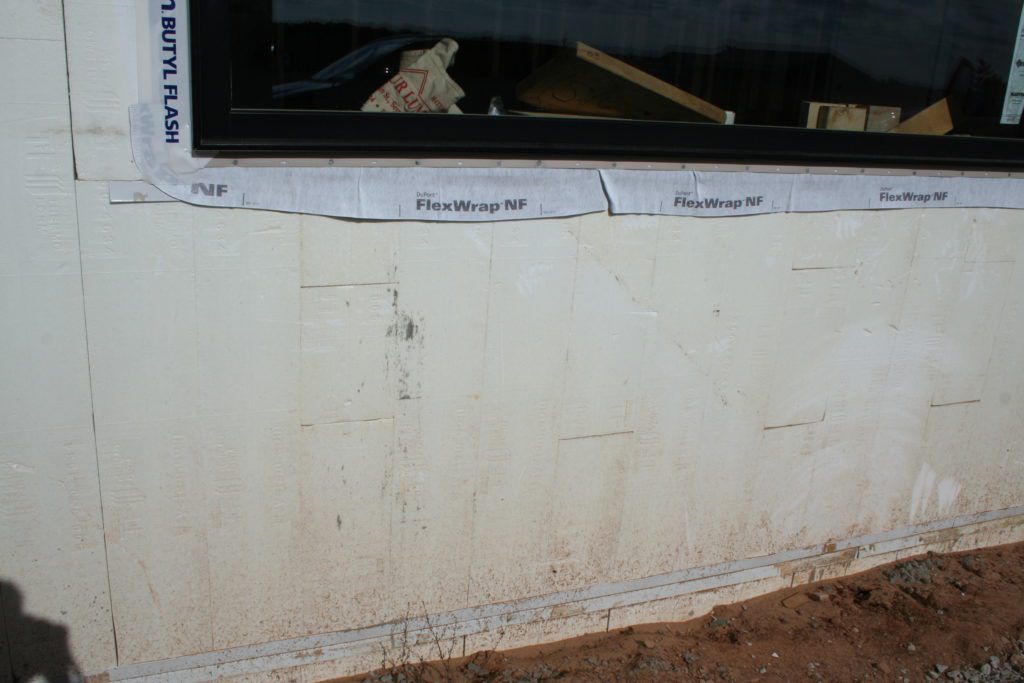 Example of scrap pieces being utilized under a window.
Enjoyment with the System
We asked both West and her father what they enjoyed about using TF Systems' forms.  West said that she enjoyed the challenge of learning a new technique.  It was her first time ever building a house, and she got to learn as she went.  She commented that it was like building a Lego home!  (For adults that loved building with Lego's as kids, here you go!)  West's father enjoyed the system because it was easier to work with as a finished contractor than some other systems.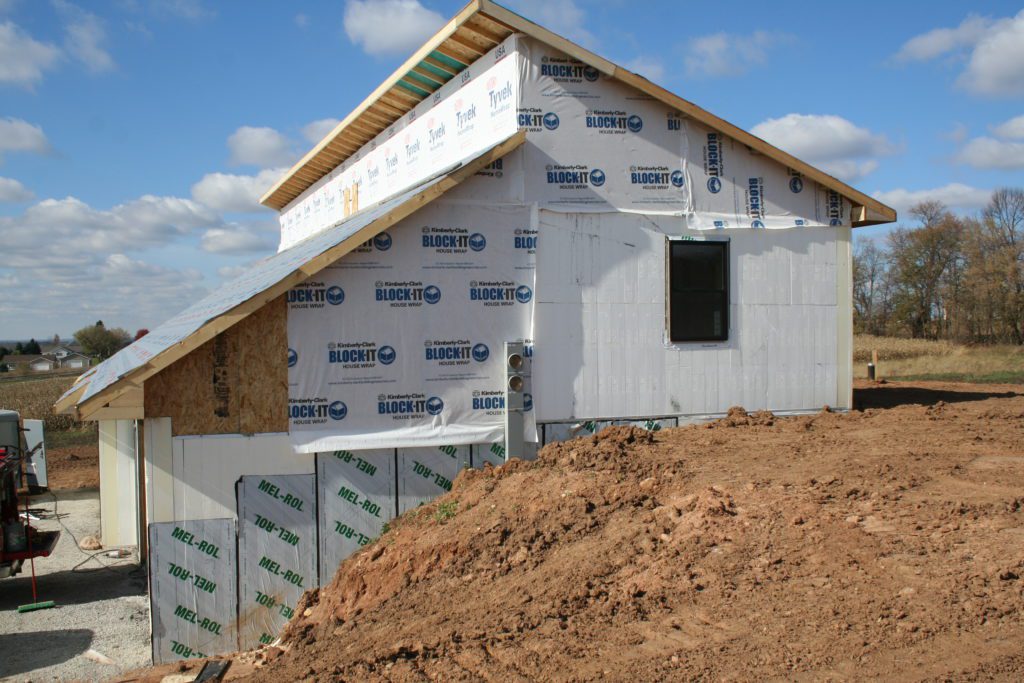 Challenges with the System
West and her father were then asked what challenged them in the system.  West, having put extra corners in her home to create more dimension, did not enjoy having to erect so many corners.  "I didn't realize how challenging corners can be to put up and then brace!" West commented.  West's father stated, "the problem with the system is that not everyone working on the project takes the time to understand the system."  He means that from start to finish, everyone coming in to work on the home, whether it be electrical, plumbing, roofing, finishing, etc. should understand how the foundation of the home works.  Often times, individuals come in for their part of the building without paying attention to the whole picture.
Overall, West is very happy with the project, and is understandably excited for it to be finished so they may move in to their dream home.  We, here at TF Forming System, are happy that we could help make her dream home a reality.